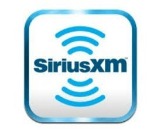 U.S. District Judge Philip Gutierrez has approved class action status for Flo & Eddie's lawsuit against Sirius XM. The new class action certification means that other artists whose music was recorded before the advent of federal copyright law can join the lawsuit to seek damages. "Sirius XM treats every single owner of a pre-1972 song the same, namely it doesn't pay them, so it was appropriate for this court to grant class certification," Flo & Eddie attorney Henry Gradstein said. Sirius XM had argued that it would be difficult to calculate damages for the different artists joining the suit, but was unable to convince the judge.
Flo & Eddie is a company controlled by two founding members of The Turtles, and it is seeking payment of royalties for songs recorded prior to 1972 that are played on the satellite radio service. Last fall, Gutierrez ruled that Sirius is liable for copyright infringement under California law for playing those songs without paying royalties. He also blocked Sirius XM's efforts for an immediate appeal of that decision.
Sirius XM has fared a little better with its legal case in New York courts for the same issue. U.S. District Judge Colleen McMahon granted permission to appeal the lawsuit faced by the satellite company over royalties for pre-1972 music in that state.