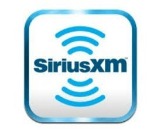 Sirius XM posted earnings of $136 million in the third quarter, more than doubling the $63 million earned in the year-ago period. Revenue growth for the satellite radio company was more moderate, up 10% to $1.06 billion for the quarter.
The service added 432,817 net new subscribers during the period, marking a slight drop from the roughly 475,000 new subscribers added in the second quarter of this year. Sirius had about 7.4 million trials underway by the end of the third quarter, and the subscriber acquisition costs per installation dropped 22% to $35.
Based on the quarterly performance, Sirius again revised its annual guidance. The company now expects revenue of about $4.15 billion and total net subscriber additions of about 1.5 million for all of 2014.