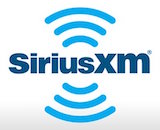 Sirius XM announced a new expansion to its streaming offerings. People on the Sirius XM Select subscriber plan now have access to the satellite radio company's mobile app and connected devices at home as part of their package. That will add more options (at no extra cost) for about 30 million Sirius XM users. This update means that all Sirius XM subscribers have the option of taking their subscriptions with them outside their cars. Combined with the recent launch of its Essential plan, which only supports listening on the mobile app and website, the move marks a major change in strategy for a company that has focused so long on audiences behind the wheel.
Select plan subscribers will receive access to more than 100 recently launched Xtra Music Channels and the Siriux XM Video preview with hundreds of clips of studio performances, behind-the-scenes activity, and more.
With this addition to the Select tier, Sirius XM is adding a new feature to two of its other options. Sirius XM All Access and Sirius XM Premier Streaming customers can now create their own customized, ad-free music stations on the company's mobile app. The update officially named Personalized Stations Powered by Pandora.
As the title implies, this marks an even deeper integration of Pandora's technology to provide music selections tailored to a listener's taste into the Sirius XM umbrella. The first cross-platform collaboration after Sirius XM acquired the audio company was a completely fan-driven radio experience called Pandora NOW.
"We have always been dedicated to delivering our customers great value for their subscriptions, and we have achieved remarkable growth and listener loyalty by delivering unrivaled and exclusive content in an easy-to-use way. These new initiatives represent another tremendous step forward in that effort, and give our customers more value for their money than ever before," said Jennifer Witz, president of sales, marketing, and operations at Sirius XM. "Tens of millions of SiriusXM Select subscribers now get access to SiriusXM outside the car, and the many benefits of the SiriusXM app, at no additional cost. We are also especially proud that only six months after completing the merger with Pandora, our teams have brought unique music personalization to the SiriusXM app using Pandora's industry-leading technology for our millions of All Access and Premier Streaming customers."