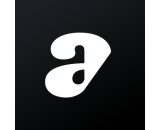 Podcast company Acast announced that it has launched in Germany. The new office will be led by Stefan Zilch as the regional managing director. Zilch previously held a similar post at Spotify, helping the streaming company with its German launch in 2012. It is the tenth market for Acast.
"The German market has such great potential as a burgeoning podcast scene. Stefan has vast experience and a strong network within the media, audio and advertising industries, and is the ideal leader for such a strategically important market for us," Acast CEO Ross Adams said of the new development.
"Whilst the German market is still a way behind the likes of the US — where advertising revenues are in the hundreds of millions — the general acceptance of advertising around podcasts is really high here, as recent studies have shown," Zilch said. "Our goal is to inspire publishers and advertisers alike to embrace podcasts, and make Acast the leading podcast company in Germany."
This has been an active year for Acast, with moves beyond international expansion. The company launched a premium paywall option for podcasters in May and acquired podcast host Pippa in April.