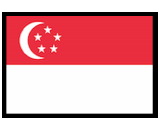 Even in May, we're still seeing some belated analyses of global music industry results from 2014. The latest data focuses on Singapore, where music sales rose 4.7% to S$17.2 million, the first increase following four years of losses. Digital music revenue for the city-state increased 34% from the year prior to S$9.5 million, according to the IFPI data. The digital revenue was more than twice the S$4.5 million physical formats pulled in during the year.
"The biggest growth area for last year was in what we call subscription services," said IFPI Regional Director Ang Kwee Tiang. "The first will be what we called the paid subscriptions – consumers pay a monthly fee – versus what we called ad-supported services. And both grew very sharply."
The strong growth for streaming as physical format sales decline was the most common global music industry trend in 2014. Nations from the U.S. to Canada to Japan posted increases in revenue from streaming services. IFPI's 2014 music report also went into more detail about the impact streaming has had on the industry.