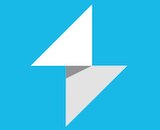 Streaming software company Shoutcast has released two new premium services for companies. The new subscriptions are Shoutcast for Business and Shoutcast for Enterprise. These plans are both intended to offer easy options for streaming a radio station to any device worldwide. Shoutcast can stream radio stations to a range of its partner apps and devices, including iTunes internet radio, Pioneer, Roku, Samsung Smart TVs, Panasonic TV, and Winamp.
"The launch of both services will feature a new release of Shoutcast's proprietary software for streaming digital audio," Bruno Grost, head of Shoutcast, said. "Each will offer premium streaming services for new and established radio broadcasters who are looking for the convenience of using a single platform for streaming, planning, analytics and monetization."
Shoutcast for Business features an automation system for broadcasters to schedule programming. It also has analytics with both live and historical data. Shoutcast for Enterprise targets established publishers. It includes the features of the business tier alongside more direct in-house assistance from a dedicated account manager and 24/7 support representative. Both plans are subscription models with exact pricing varying by feature set and client. Customers will have the option to add monetization services from sister company TargetSpot to their subscriptions.