SFX En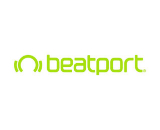 tertainment is reorganizing its leadership, a move that will see a new CEO overseeing EDM project Beatport. Greg Consiglio will serve as president and CEO for the online store and streaming service. His previous role was as SFX's president and COO, positions which the company said will not be filled.
According to the press release, the structural changes were made so SFX can focus on brand-level operations. "We are pushing more of our operations to the local and regional levels around the world, as opposed to maintaining a corporate structure at the top," said Robert Sillerman, SFX's chairman and CEO. The restructuring included the addition of a global steering committee that includes Consiglio and other company leaders.
Beatport revamped its customer offerings in recent months as well. It initially launched as a download store, but in February it added a free streaming service and converted the store to the Beatport Pro brand. The service also introduced an embeddable music player in June.