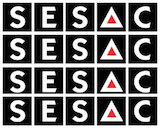 The Radio Music Licensing Committee and performing rights organization SESAC have reached a settlement in the antitrust lawsuit filed by RMLC in 2012. The suit alleged that SESAC, which is privately owned and not subject to government oversight like ASCAP or BMI, had essentially monopolized the music it licenses.
According to the settlement, the parties have agreed that if they cannot agree on royalty fees, then a third-party arbitration panel will set them. SESAC will also pay $3.6 million to RMLC in legal costs. The settlement lasts 22 years beginning in 2016. Until that time, SESAC's current license rates will continue to be the ones charged.
SESAC recently expanded its licensing services with the acquisition of the Harry Fox Agency, one of the few companies offering mechanical royalties.