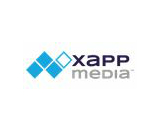 XAPPmedia has been selected by Scripps to develop Alexa skills for all 34 Scripps radio stations across 13 states. Amazon Alexa is the voice-activated smart speaker operating system which resides in the Echo, Dot, and Echo Show devices.
XAPPmedia staked ground in the Alexa development field in March when it created a skillset for Federated Media's B-100, a country station in South Bend, Indiana.
Interestingly, the press notice says that XAPP will "launch" Scripps stations on Alexa — an interesting and revealing word choice. Thousands of radio stations can be played on Alexa devices now, but without a station-specific developed skill, finding the correct station can be a headache for the user, and an undistinguished experience for the station. the purpose of skill development is twofold: Make the station easily located by a voice command that can be promoted on the air, and to give the listener some kind of additional interactivity to enliven simple linear listening.
"Amazon Alexa has quickly become a very important platform for the radio industry," said Rob McCracken, a director in the digital solutions group at Scripps. He notes a Gartner projection that 75% of U.S. households will have a smart speaker by 2020. "Radio must be available on Alexa today while consumers are forming their listening habits."
"We are honored to work with Scripps to bring Amazon Alexa users access to its radio stations' original audio content," said Ryan Higbie, vice president of sales, XAPPmedia. "The technology offers an immersive experience for users to listen to their favorite radio programs on demand."
In a recent Edison Research study funded by National Public Media and premiered at the RAIN Podcast Business Summit in June, 90% of respondents in a nationwide survey said that they used their devices for audio listening.
"This is a big step forward for us," said Steve Wexler, VP of Radio for Scripps. "It's important that we go where our audience goes."
---