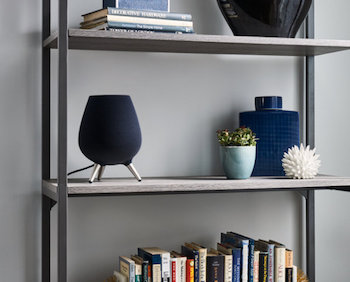 Samsung is delaying its first entry into the smart speaker market yet again. Despite an unveiling back in August 2018, the release date for the Samsung Galaxy Home has been postponed a few times. Kim Hyun-suk, CEO of Sansung Electronics' consumer electronics division, told The Korea Herald that the new launch is set for "mid-second half of the year." Other Samsung executives have said the target is Q3 2019.
The delays could be due to the scope of Samsung's smart home and Internet of Things strategy. The conglomerate is working to equip all of its products with its Bixby AI platform by 2020.
"What we are ultimately trying to do is to integrate all of the connected devices with the speaker and provide software solutions that help improve consumers' experiences — for example, an energy-saving solution by controlling all of the connected devices at once," Kim said.