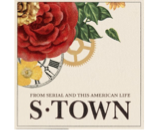 Podcasts have been attracting attention from Hollywood as well as from listeners, with rights to several popular and unique audio series getting optioned in recent months. The latest podcast to possibly make the leap is Serial Productions' S-Town.
Participant Media acquired the movie rights for the true crime series. Tom McCarthy, who directed Oscar-winner Spotlight, is currently in talks to helm the new production. Deadline reported that This American Life is attached to produce the film.
S-Town pursued a unique release schedule, with the entire seven-part audio novel series all available from the get-go rather than staggering episodes week by week. It secured 40 million global downloads in its first month and won a Peabody Award in April.