Rusty Hodge is founder and general manager of SomaFM, one of the most enduring and successful pureplay Internet radio outlets. Started in 2000, SomaFM now operates 20 stations, of which Groove Salad is perhaps the best known. In this guest column, he proposes that T-Mobile's unmetered music-streaming initiative is unfair to independent online radio stations, possibly violates net neutrality principles, and can be solved.
---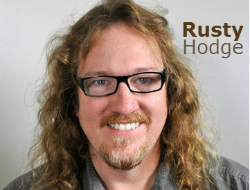 T-Mobile is now offering a new feature to their customers: unmetered data to the "Major" music services.
During the launch event, T-Mobile's CEO John Legere "assured the audience that their initial pick for streaming services wasn't any sort of competitive/business move. Rather, it was a matter of technical implementation, which is why they picked 8 services to start with: Pandora, iHeartRadio, iTunes Radio, Rhapsody, Slacker, Spotify and Milk Music."
Legere said the goal is to include all streaming services by letting their customers vote on what services get added next.
According to SoundExchange, there are 2500+ licensed online radio streaming services. Currently, T-Mobile's poll asking users for what streaming services they want included in the free bandwidth includes: Prime Music, Beats Music, Google Access Music, Grooveshark, Jango Radio, Last.FM, Rdio, Sirius XM, Sony Music, Soundcloud, TuneIn Radio and Xbox Music. (The inclusion of TuneIn Radio is strange from a technical viewpoint, as they're not a streaming service but rather a online radio gateway/discovery service. Streams do not come from TuneIn, they come from the individual webcasters.)
According to T-Mobile's FAQ, there is an email address where other music services can contact them to request inclusion in the program. "Any lawful and licensed streaming music service can work with us for inclusion in this offer."
On casual reading this seems fair and great for consumers. But by initially including only a very small percentage of streaming services, it reinforces the major streaming services at the expense of smaller and independent webcasters.
This is also the exact thing that net-neutrality supporters have been afraid of: preferential treatment by the larger players at the expense of the independent and smaller broadcasters.
Perhaps T-Mobile is going to do the right thing, and it's just off to a slow start. But right now any webcaster not on the T-Mobile approved list is going to feel the pain as audiences listen more to the services with free bandwidth, than services with which they have to use up their bandwidth.
If T-Mobile's reason for not including all services is technical, why don't they "whitelist" streaming protocols instead of IP addresses? In other words, T-Mobile phones could recognize streaming music from any source, not just pre-set sources corresponding to approved services.