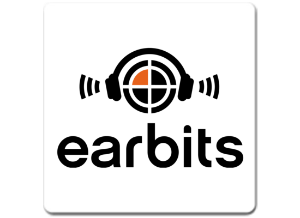 Less than a week ago, interactive music service Earbits announced its sudden closure. Details were scant, but lack of funding seemed to be the problem, when CEO Joey Flores said, "We bit off more than we could chew." Today, Flores sent a celebratory note to registered users announcing that a heroic (and unnamed) investor had stepped in to revive the service, which had been dark for five days.
"It has been one hell of a week, and we could not be more excited to bring you some truly unbelievable news," the email from Flores began.
A back-from-the-dead business story is rare, no less so in the streaming music business. Recently, British music service Bloom.FM faced a similar crisis. Bloom's major investor (a Russian media company) withdrew support, and Bloom quickly folded. There was a flurry of speculation for one week, stimulating hope that new investors would ride over the hill, as CEO Oleg Fomenko kept saddened users up to date via Twitter. But the hope faded as prospective deals failed to finalize, and Bloom remains silent.
Flores described the Earbits revival as the result of a grass-roots effort: "We received countless emails from artists and listeners showing their support for the Earbits vision, and they spoke up on Twitter and across the web […] The sentiment of the community did not go unnoticed.  Since then, a strategic partner has stepped forward and provided the necessary funding to bring Earbits back online indefinitely.  The web service and mobile apps have been relaunched, effective immediately."
Earbits resumes its unique business and revenue model, offering placement in its streams to indie artists for a fee, and connecting listeners to bands with incentives to share music socially, buy merchandise, and join mailing lists.