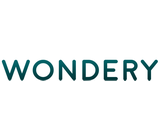 Bloomberg is reporting that podcast network Wondery is for sale, hopin to attract a buyer in the $200-400-million range. This according to unidentified sources for the Bloomberg report.
According to those sources, Wondery revenue will surpass $40-million this year. Podcast hits the company has created include Dr. Death, Dirty John, and Business Wars. In Triton Digital's U.S. Podcast Report, Wondery holds down the #4 spot both in average weekly users and average weekly downloads, among networks measured by Triton.
Wondery operates mainly an advertising-supported content business, but also offers ad-free subscription listening via a dedicated app.
Existing investors include Greycroft Partners, Advancit Capital and Waverley Capital.