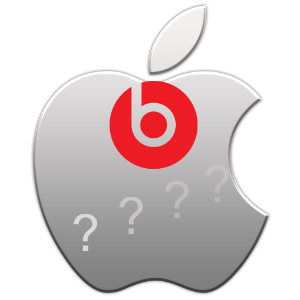 Yesterday, Apple news site 9to5mac.com reported that it had received inside information about what the company's new Beats Music-inspired streaming service will look like. Of course, the author gave no names or explanations of how and where he obtained the intel, so we're taking it with a grain of salt for the time being. But here's what we learned:
The new music service is expected to have a major cloud component, with the ability to stream music from an individual's library or simply access songs remotely. One of the strongest components of the original Beats Music system was the expert curation for its Playlists, Activities, and Mixes, which the article expects to migrate over. Based on its sources, there could be an opportunity for listeners to merge their Beats account and library into the Apple and iTunes ecosystem. The social side will likely be retained as well, giving listeners a chance to follow friends and artists.
So the under-the-hood details are likely going to the work of Beats and its engineers, but the design will likely carry the mark of Jony Ive. The services are expected to have a visual look that's cohesive with other Apple properties, so no more black and red.
The service is allegedly going to be integrated into the skeleton of Apple devices: iOS, iTunes, and the Apple TV. However, the source said that the Apple streaming service will in fact be made available for Android. If that's the case, it would be the first in-house Apple app to be sold on Google Play. Despite an apparent willingness to cross over to the Android OS, Apple is reportedly not going to have either a Windows Phone version or a web browser version.
The final point is price. 9to5mac cited industry insiders who threw out $7.99 a month as the magic number. Apple has been a player in discussions in the streaming field about how best to encourage paid subscriptions without devaluing the music or losing revenue, so the assumption is that the new Apple service will price itself a little lower than the premium subscriptions for Spotify or Rdio, which cost $9.99 a month.
Most of these predictions are no surprise. We knew Apple was conscious of pricing concerns and anyone with tech industry knowledge could guess that the look of a new Beats would be changed to a more minimal aesthetic. The only real surprise is the company's apparent openness to keeping Beats in the Android landscape. It's a financially sound choice – cutting out the millions of Beats customers on Android would be a serious hit to the new service's viability – but still marks a departure from Apple's typical ivory tower attitude. Again, these details are all still speculative. We do expect formal announcements about the new Beats sometime this year.