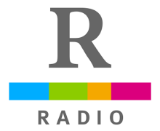 Rivet Radio has partnered with Mood Media, which could see its audio programming playing at many thousands of businesses. Mood Media provides clients with experience design solutions, including music and audio for companies ranging from retailers to restaurants. Thanks to this partnership, Rivet Radio's short news clips can be mixed into the customized music programs of Mood clients.
"Here at Rivet, we hope to create an engaging experience through the use of smart audio in any setting," said Alwar Narayanan, Rivet's vice president of customer innovation. "Together with Mood Media, we offer an informed shopping experience for consumers and offer businesses a new way to differentiate their in-store audio experience."
Over the course of 2015, Rivet Radio has forged partnerships with groups including American Public Media and Radiate Media to increase the reach of its news offerings. The company also added podcasts to its catalog in October.