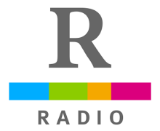 Rivet Radio announced the availability of its News On Hold product. This service plays brief audio news items for customer service callers who are waiting on hold. It is available on the Genesys AppFoundry online marketplace for customer experience applications.
Rivet said that using News On Hold extended caller hold time by 19% compared with alternatives such as music or silence. Forrester Research also reported that 73% of callers say valuing their time is one of the most crucial things a company can do in delivering great service. "By teaming with Genesys experts, we can provide contact centers worldwide with a valuable tool to improve end user customer experience while keeping costs low," Rivet CEO John MacLeod said.
The company announced a pivot towards B2B audio products at the start of the year. MacLeod spoke with RAIN News in January about the reason for the shift and his vision for Rivet's future.