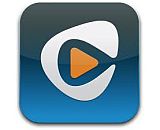 Rhapsody posted a net loss of $7.97 million in the third quarter, according to the financial results filed by main investor RealNetworks. The streaming platform generated record-high revenue of $44.1 million, up 25% from the previous year's figures. The filing did not detail the reasons for the increased loss and the company declined to comment on the reason for the downturn.

However, RealNetworks' leaders did offer a favorable outlook for Rhapsody. "We continue to be encouraged by Rhapsody's progress and year-over-year revenue growth of 25% and the positive trends as digital music moves away from individual track sales and towards streaming and subscription services," CEO Rob Glaser said. During the Q&A session, an investor asked about the possibility of adding more telecom partnerships for Rhapsody. Glaser said "sure," and noted that a RealNetworks exec with carrier experience was on Rhapsody's board.
In the second quarter, Rhapsody's net loss was about $4.7 million. This has been a busy year for the streaming platform, including the appointment of its first CEO in years and the acquisition of two music discovery startups.