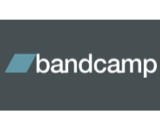 Bandcamp has rolled out an artist subscription for all musicians on its platform. CEO Ethan Diamond spoke with The Guardian about the new feature prior to the official announcement at the SF MusicTech Summit. Diamond explained that artists will be able to set their own prices for subscriptions and pick what items from their back catalog will be offered as a sign-up bonus. The musicians will have control over just about every facet of their subscriptions. Bandcamp will take the same percentages of revenue for the subscriptions as it does for digital sales.
"The whole motivation here is that when you get to a point that you love an artist – when you go from liking them to being a real true fan of theirs – at some point you just want everything they make," Diamond said. He explained that the patron system could be a more direct alternative than social media for artists to interact with their superfans.
The company debuted the patronage program last month, beta testing it with a London group called Candy Says. The subscriptions could provide an interesting alternative to meeting the needs of artists and listeners in a digital format. Bandcamp does allow people to listen to any song in its catalog at least twice before prompting them to buy it, but artists can choose to allow more streams. It's a digital approach to music ownership that could be reassuring to artists who are skittish about the financial models of regular streaming platforms.