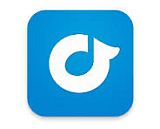 An examination of SEC filings revealed that Rdio has raised more than $108 million through four separate securities sales over the past year and change. Its parent company, Pulser Media, raised $25 million in April, $4.4 million in December, $3.8 million in November, and $75 million in September of last year, according to Billboard.
Pulser did not disclose the identities of the investors in those filings. However, the September 2013 filing aligns with Rdio's partnership with radio giant Cumulus Media, which acquired a 15% share in the service. Inside Radio reported that when the first term of the relationship expires in 2017, Cumulus could take over a larger portion of stock in Rdio.
Cumulus CEO Lew Dickey talked about Rdio and the broader landscape for online music on an earnings call earlier this year. "These new digital services simply replace the music you buy and the playlist you make, which is why is always going to natural complement to a professionally curated broadcast radio experience," he said. Since Cumulus entered the picture, Rdio has announced plans to incorporate ad-supported on-demand listening in addition to its usual station format.