RAIN to Produce Webinar, Presented by Midroll Media
"The Power of Podcasts for National Brands: Case Studies in Ad Effectiveness"
Free Registration Now Open
August 28, 2018 — As podcasting continues to grow in audience and revenue, Midroll Media, a leading force in content and advertising will present a free webinar in collaboration with RAIN News. A panel presentation followed by Q&A with the online audience will examine the marketing opportunity of podcasts for national brands.
Big national brands are increasing their podcast ad buying because they're discovering how well podcasting works. Key indicators of success are brand recall, affinity, and purchase intent. Midroll teamed up with Nielsen to measure how podcast sponsorships affect brand lift across these vital performance measures. Positive outcomes in these studies result in campaign renewals.
Midroll will share key learnings in this webinar, including case studies from national brand campaigns, and insights on what makes some ads stand out. Speakers include Korri Kolesa (SVP of Sales and Partnerships, Midroll), Chris Peck (VP, Client Consulting, Nielsen), and Paul Riismandel (Director of Marketing and Insights, Midroll).
REGISTER HERE, or click the image below. The webinar is free of charge.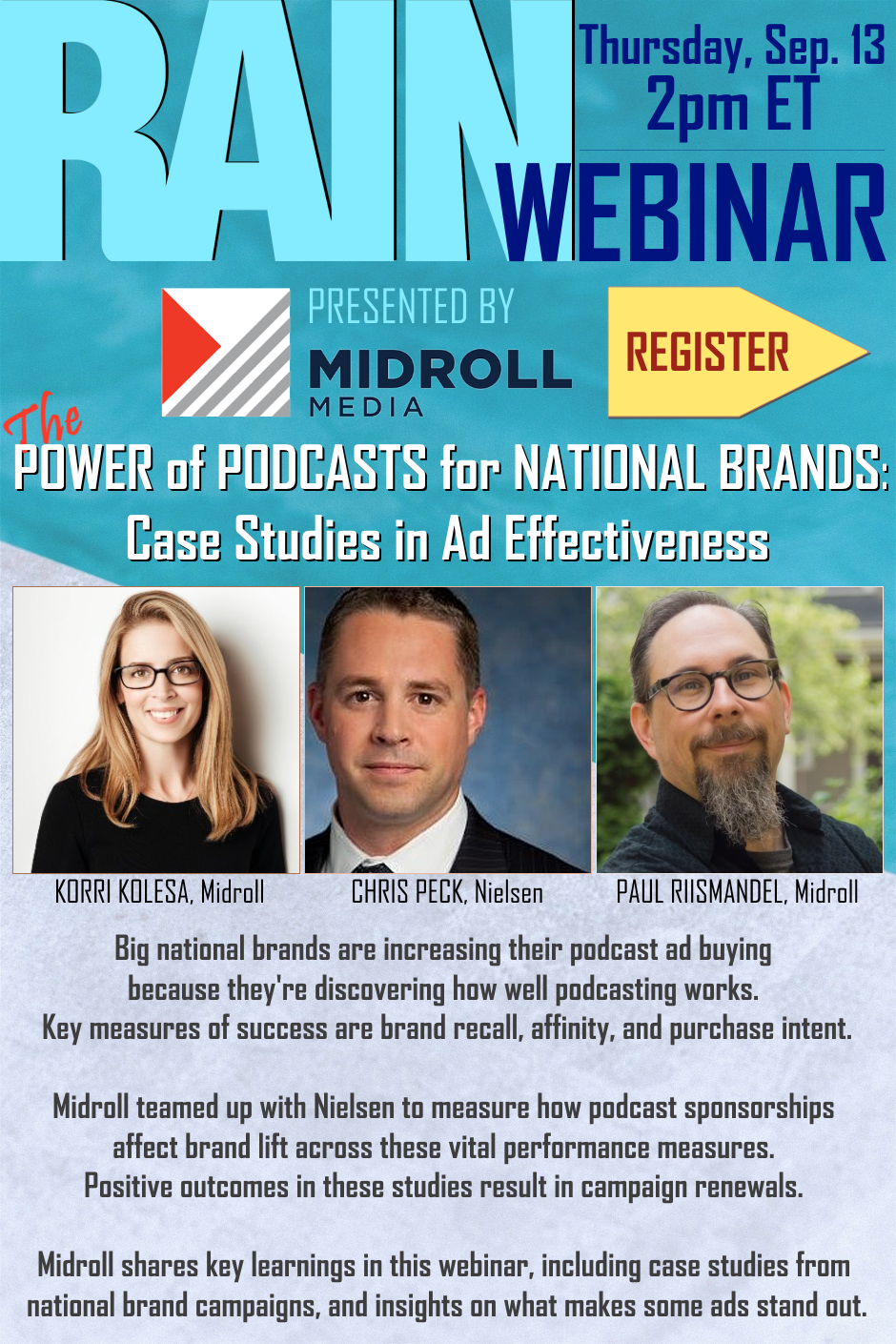 ---