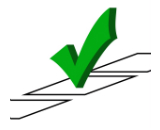 Apple's universal distribution of U2's new album — the controversy that won't die. As the dust slowly settles, we'd like to know how it shakes out for you, whether you're an Apple device user or not.
Was the free (and forced) album a huge blunder? Or is all the complaining a waste of bandwidth? Vote your opinion! Leave a survey comment, too — as always, selected comments will be published with the poll results.
Create your free online surveys with SurveyMonkey , the world's leading questionnaire tool.