adStream is a journal of ad-stalking and interesting commercial sightings in online audio services.
---
Songza, acquired by Google in July but operating autonomously, is an ad-supported listening platform. As we were browsing for a playlist recently in the web browser view of Songza, we encountered smart use of the palette to display two simultaneous campaigns. First was a full-page takeover by Redken. "Takeover" might be a misnomer, though, as a secondary ad (Toyota) snuck into the scene: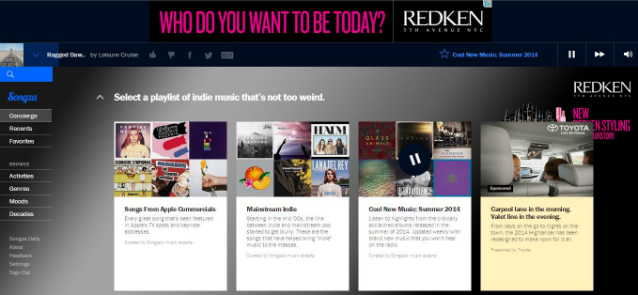 We've seen rectangular and square ad panels into content areas of other services — notably Pandora, which sells units in the scrolling song panel which accompanies a station in progress. Here, the panel is part of the playlist browsing experience, where the user is likely to be looking closely at listening options.