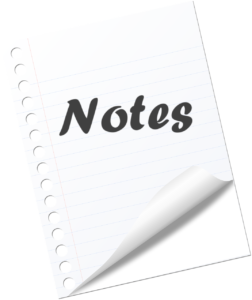 Jottings of note:
Paying it Forward
NPR is announcing the launch of its podcast subscription plan. Ad-free listening is available for $2.99 per month, or $29.99 per year — those prices apply to individual shows; this does not appear to be a channel bundle of shows "Many of the NPR voices you know are here," the company promises. Go HERE to see the selections.
The Winners Are…
The Audio Production Awards, an AudioUK program, announces that it will return to the in-person format produced by the annual event before Covid. Scheduled for Nov. 24 at the BFI on London's South Bank. This year there's a new category for "Best Gaming Sound Producer." WEBSITE
Podcast Blog
Podcast community and networking site Audry has started a weekly blog to provide production tips and marketing insights to creators. It's a complement to the company's weekly podcast, "Audry talks Audio" — not a transcript, but a weekly article which synthesizes discussion points in that week's show. READ
— Wednesday, August 18
.