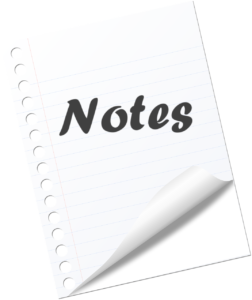 Jottings of note:
Elevation
We note that Sharon Taylor, head of Omny Studios in Melbourne, which Triton Digital acquired in June 2019, has been elevated to Senior Vice President, Podcast Strategy & Product OPerations for Triton. She joined Omny in early 2016 as Head of OPeration, and was CEO in April. Triton is a subsidiary of iHeartMedia.
New Home
Anna Faris, star of the Anna Faris Is Unqualified podcast has moved her show to Acast. The plan is to expand the podcast's reach and audience across markets globally, while offering advertisers a choice of premium ad spots produced by Acast's creative team and dynamically inserted ads. Faris says she likes Acast's shared value of bringing people together through common experiences. She has a reputation in the field for compelling reads of sponsor messages. The show is mainly about relationships and love, discussed in celebrity conversations, and has been in production since 2015.
Four-parter
Colorado Public Radio today announced a new four-part miniseries focused on Colorado's attempts to build a greener transportation system in the state. "Ghost Train" is hosted by CPR News transportation reporter Nathaniel Minor and launches Feb. 8. It's a good example of radio leveraging its local influence, perspective, and expertise in a podcast extension. TRAILER https://www.cpr.org/podcast/ghost-train/
Guidance
Apple has posted "Insights to help launch a successful subscription on Apple Podcasts" — a primer for creators and networks in how to launch a subscription component to a podcast business, focus on the best performing subscriber benefits, production regularity, and a couple of key metrics. "It has been exciting to see thousands of shows with premium experiences launch to millions of listeners around the world," Apple says. Read it HERE.
— Wednesday, February 2
.