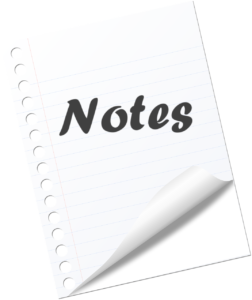 Jottings of note:
Deux U! (Not a Curse)
Audacy-owned Cadence13 has partnered with celebrity Instagram account DeuxMoi (check it out HERE) to make a weekly podcast featuring an extensive analysis of the most popular and controversial posts from the account. It'll be called Deux U. DeuxMoi was started pseudonymously by Duex. Note to self: Don't try explaining this to anyone. The trailer has dropped; listen HERE.
Sky-high Title
Broadcast tech and sales company Skyview Networks has elevated Steve Jones (formerly ABC News) to CEO and President, as previous CEO Ken Thiele (also Founder) becomes Executive Chairman of the Board. "I am grateful to Ken for trusting me to steward the company he has built," Jones said. Ken Thiele's reciprocal kind words: "Steve is the consummate leader with total dedication to our employees, the industry and most of all, the growth of Skyview."
Taking Charge
CBC, Canada's public broadcaster and #1 podcaster, today announced that Arif Noorani, Executive Producer of CBC Podcasts, has been appointed to the newly created position of Director of the division. In this role, Noorani will drive the impact and success of CBC Podcasts, leading content strategy and development, and identifying new opportunities. "When you look at the depth of his industry experience, it's easy to see how Arif has helped lead the success of CBC Podcasts," said Leslie Merklinger, Executive Director of CBC Podcasts. The CBC Podcasts division was launched in 2015.
— Thursday, January 20
.