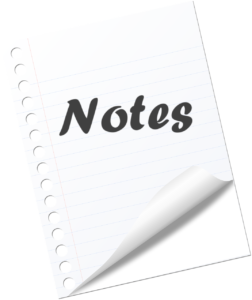 Jottings of note:
Dream Destination
Journalist, podcast producer, and marketing consultant E.B. Moss, known to the RAIN community for her presence (and emergency moderation) at RAIN Summits, has been hired by industry group Brand Innovators in the newly created role of SVP, Content & Community. "This is a dream destination for me," she said. Moss was previously Head of Content Strategy at MediaVillage, and has led sales marketing departments for Cumulus, AdLarge, and Food Network. Last year she produced the ContentCast conference for NATPE. The Brand Innovators mission is to accelerate the digital transformation of the marketing and media industries.
Robot Reveries
"Do Robots Dream of Podcasting?" That's the title of a piece by Shawn Cole, head of audio production at branded podcast production company Pacific Content. It's about how AI might shape the future of sound in podcasting, from production to scouring the podsphere on behalf of advertisers. The author notes that the tech exists now; all that's missing is implementation. Further, it has already started behind the scenes. READ
Sourcing Antiquity
Clever podcast name alert: Chutzpod is a new PRX show in which actor Joshua Malina (The West Wing; Scandal) and Rabbi Shira Stutman examine life's toughest questions through the lens of ancient texts. It promises to be an interview show as well, though no guests are announced at launch. Trailer and first episode have dropped. LISTEN
— Monday, January 10
.