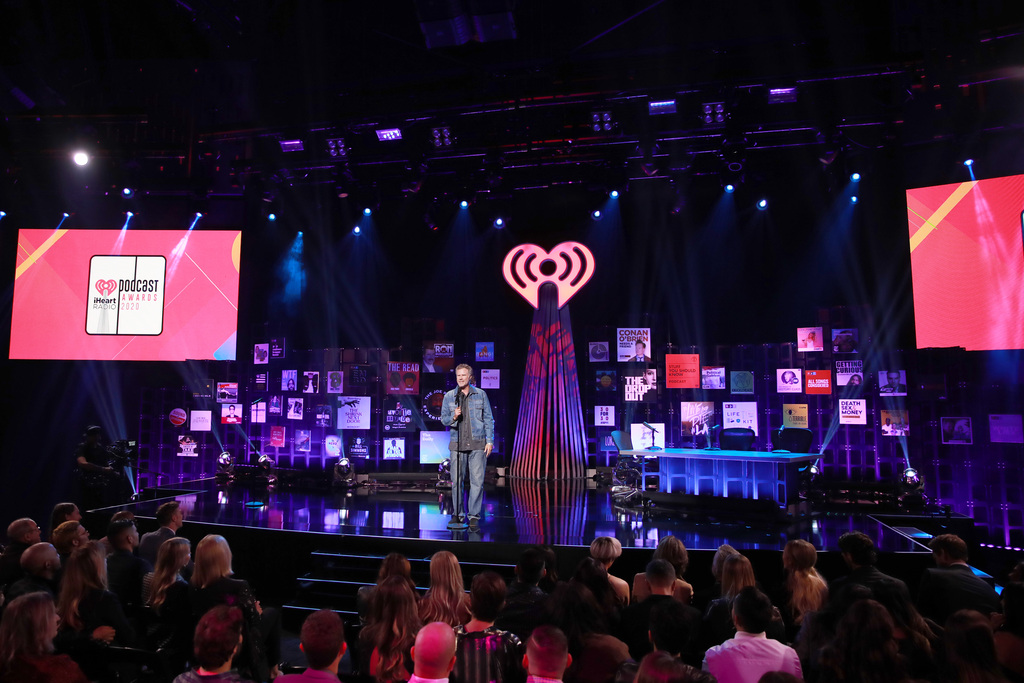 The 2nd annual iHeartRadio Podcast Awards were celebrated Friday night at the iHeartRadio Theater in Burbank, CA., and RAIN was there to observe the show.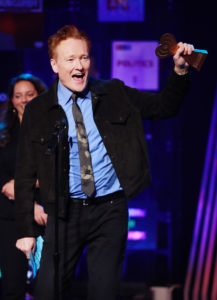 Similarly to the Academy Awards in film, the Podcast Awards stage program focused on the broadest categories, leaving many others to be bestowed beforehand. Unlike the Oscars, the Awards show was brisk, tightly produced, interesting from start to finish, and meticulously scheduled into a one-hour running time.
The show started with Will Ferrell, who amusingly delivered a faux history of podcasting, taking credit for inventing the whole thing including smartphones and founding Apple. Podcast started as products mailed to the home, according to Farrell. "When I first started to record podcasts, I couldn't believe they were putting them out on tapes and mailing them to people. I said, there has to be a better way. That's when we started building what we now call 'the internet.' To watch that small idea I had to blossom like this, it's humbling."
Other featured speakers included Conan O'Brien (star of Conan O'Brien Needs A Friend), Conal Byrne (President, iHeartPodcasts Network) Hernan Lopez (Founder and CEO of Wondery) who presented the Innovator Award, and Yeardley Smith (voice of Lisa Simpson on The Simpsons).
Preceding the formal event was a lengthy red carpet celebration outside the theater. Nominees strolled along an impressive array of photographers from various news outlets. At one end another stage was crafted to give category awards and photo ops.
The main stage show was live streamed. The stage setup included two large video screens to show planned backstage conversations, and a podcasting table for brief interviews with a few of the winners.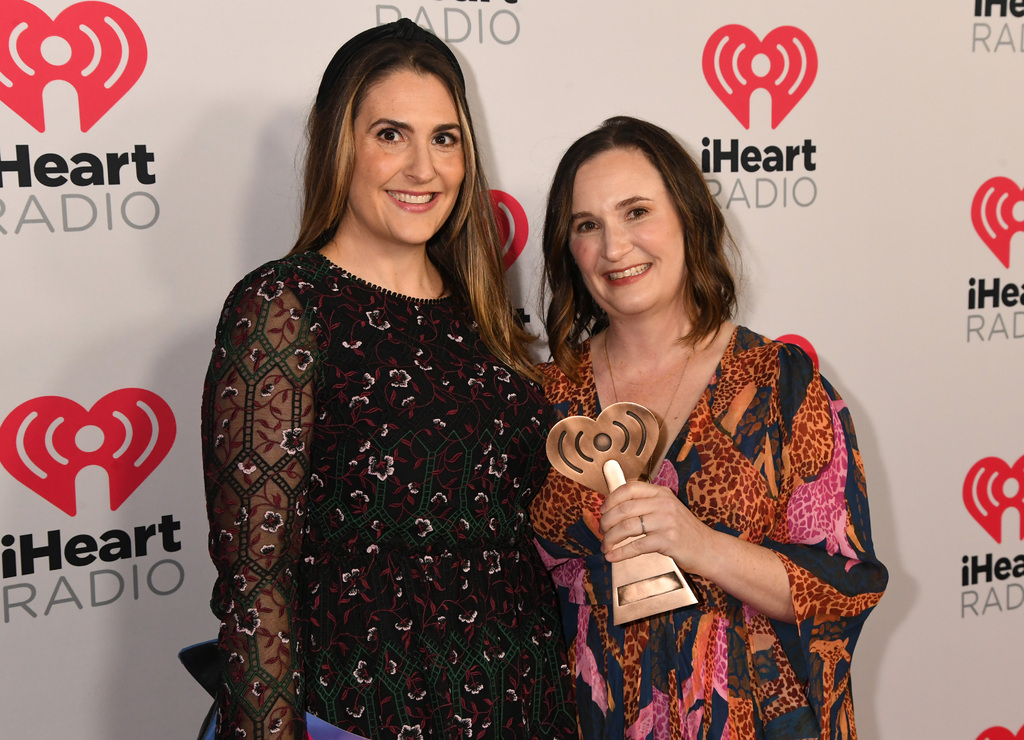 Here is the complete winners list:
Podcast of the Year:
"The Dropout" (ABC News)
Icon Award – Innovator Award, Presented by Zoom:
"Life Kit" (NPR)
Icon Award – Audible Audio Pioneer Award:
Donald Albright & Payne Lindsey (Tenderfoot TV)
Icon Award – Social Impact Award:
"1619" (The New York Times)
Best Crime Podcast:
"Man in the Window" (L.A. Times/Wondery)
Best Pop Culture Podcast:
"The Breakfast Club" (iHeartRadio)
Best Music Podcast:
"Disgraceland" (iHeartRadio)
Best News Podcast:
"The Daily" (The New York Times)
Best Sports & Recreation Podcast:
"30 For 30" (ESPN)
Best Comedy Podcast:
"Conan O'Brien Needs a Friend" (Team Coco & Earwolf)
Best Political Podcast:
"Pod Save the People" (Crooked Media)
Best Branded Podcast:
"Songland" (NBC)
Best Kids & Family Podcast:
"Story Pirates" (Gimlet)
Best Food Podcast:
"The Dave Chang Show" (The Ringer & Majordomo Media)
Best Fiction Podcast:
"Blackout" (Endeavor Audio & QCODE)
Best Beauty & Fashion Podcast:
"Forever35" (Independent)
Best Overall Host – Female:
Nora McInerny (American Public Media)
Best Overall Host – Male:
Aaron Mahnke (Lore)
Best Business & Finance Podcast:
"How I Built This with Guy Raz" (NPR)
Best Green Podcast:
"Drilled" (Critical Frequency)
Best Travel Podcast:
"Overheard at National Geographic" (National Geographic)
Best Spirituality & Religion Podcast:
"On Being with Krista Tippett" (On Being Studios)
Best Advice / Inspirational Podcast:
"Why Won't You Date Me? With Nicole Byer" (HeadGum)
Best TV & Film Podcast:
"How Did This Get Made?" (Earwolf)
Best Spanish-Language Podcast:
"Radio Ambulante" (NPR)
Best Ad Read Podcast:
"Conan O' Brien Needs A Friend" (Team Coco & Earwolf)
Best Science Podcast:
"Hidden Brain" (NPR)
Best Technology Podcast:
"Reply All" (Gimlet)
Best Wellness & Fitness Podcast:
"Where Should We Begin? with Esther Perel" (Esther Perel Global Media/Gimlet)
Best History Podcast:
"Revisionist History" (Pushkin Industries)
(All photos: Getty Images for iHeartMedia, used with permission of iHeartMedia.)