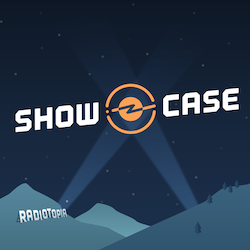 Radiotopia introduced a new podcast called Showcase that will solely feature limited-run content. It will act as an aggregator, airing audio content across a range of topics, styles, and perspectives; the only uniting element is that each narrative is a contained arc instead of an ongoing series. The approach is a new idea for the podcasting industry, which doesn't always have the infrastructure to support and fund short-term projects. It sounds akin to PBS' Masterpiece Theater, a brand umbrella for airing different programming with a shared ethos.
"We are always seeking new ways in Radiotopia to cultivate new talent and support cutting edge, independent storytelling," Radiotopia Executive Producer Julie Shapiro said. "Showcase gives us the chance to do just that, while experimenting with an exciting, new format. This is content for the adventurous listener, and I'm confident that both existing Radiotopia fans and new audiences will be surprised and delighted by each new series that Showcase introduces."
The first Showcase series is called Ways of Hearing, slated to launch on Aug. 4. The six-part show will discuss listening in the digital age with host and musician Damon Krukowski. After that, Showcase will air a non-fiction serial called The Polybius Conspiracy beginning in September.
According to the press release, the concept for Showcase came out of Radiotopia's Podquest competition. The winner of Podquest, Ear Hustle, has been downloaded more than 1.5 million times so far.