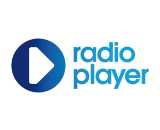 UPDATE: The previously reported Oct. 1 release date was part of an old rollout plan still on the RadioPlayer website. The group is expected to reveal the new launch date in the coming weeks.
RadioPlayer is poised for a launch in Canada. This push to bring RadioPlayer to the new market comes through a licensing agreement coordinated by the new Canadian Association of Broadcasters. The service is currently slated to roll out as a web, iOS, and Android app. It will also have integrations with Apple CarPlay, Android Auto, Chromecast, and smartwatches.
RadioPlayer UK is the basis for this Canadian campaign. It is an online service for live and on-demand radio listening. The platform is in use in six European countries, and it is available to U.S. listeners as well.
"Radioplayer is the right technology for Canada because it delivers the advantages of a unified platform for radio, without restricting the listener's flexibility," said Julie Adam, senior vice president of Rogers Radio, a major Canadian broadcaster. "Through Radioplayer, radio groups can collaborate on technology where appropriate, but continue to compete on content."
"This is a very proud moment for Radioplayer and it will further strengthen the international ties between radio broadcasters," said Michael Hill, Founder and Managing Director of UK Radioplayer. Radio's in great shape – but we know we face challenges and opportunities in cars, smartphones, and among younger audiences. Joining the ever-growing Radioplayer family is a great way for broadcasters and countries to address these together."
We first heard news that RadioPlayer would be arriving in Canada back in 2014. But after the deal between RadioPlayer, SparkNet, and BBM Analytics was announced in April, the parties went silent. SparkNet is still involved with the project, and at least 14 Canadian radio broadcasters will be powering the service.