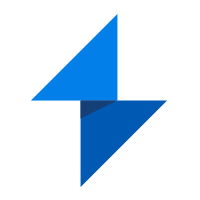 A Radionomy internet radio producer sent us a communication from the hosting company, indicating that Radionomy will shut down U.S. streaming on its platform at the end of May (this week). In the announcement is an offer to migrate stations to Shoutcast for Business.
We confirmed the notice with Radionomy, and learned (as expected) that U.S. music licensing rates made streaming to U.S. listeners unsustainable for the company. Music royalty rates for non-interactive internet radio are set by the U.S. Copyright Royalty Board (CRB) for consecutive five-year periods. The current period started January 1, 2016, and runs through 2020.
Radionomy is the parent company of digital audio advertising company Targetspot. Radionomy itself is 64% owned by major music label  group Vivendi. Within Radionomy lie Shoutcast (internet radio hosting) and Winamp (streaming desktop player), which the company acquired from AOL in 2014.
In this aggregation of properties and streaming facilities it is possible for Radionomy to offer its producers a migration path which enables the affected stations to keep their listeners. Shoutcast offers advanced streaming station management, plus monetization via Targetspot — but one big difference from Radionomy is that station owners are responsible for royalty accounting, reporting, and payments. Shoutcast is an enterprise-level hosting provider. The migration is free (for one year), saving producers from paying the usual $15/month fee for Shoutcast for Business.
Radionomy is pitching the shutdown/migration as a free upgrade, and the Shoutcast specs do look good to our (relatively uneducated) eyes. A glance into the Radionomy Producers group on Facebook reveals a generally surly mood over the disruption.
This turning point is part of the extended fallout from the CRB 2016 ruling which, in addition to setting higher rates, allowed the expiration of a "Small Webcasters" act which carved out special (lower) payments to labels for use of their music in amateur and semi-pro internet stations. An implosion of the industry followed, somewhat relieved by Radionomy, Shoutcast, the revival of Live365 under Empire Streaming, and other solutions. But the non-interactive streaming business in the U.S. is definitely more expensive than it used to be, for players large and small. Radionomy's U.S. shutdown is another casualty, understandable and sad.