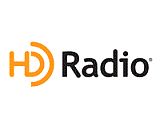 In a slow-moving patent lawsuit about the right to use HD Radio technology, defending radio groups have been dismissed from the case. the case dismissal was ordered "with prejudice," meaning that it cannot be re-introduced. The outcome appears to be a result of a counter-suit made by HD Radio technology developer iBiquity last year.
The action began in December, 2013, when two companies, Delaware Radio Technologies and Wyncomm LLC, brought a patent lawsuit against several radio groups and car companies. The litigating companies acquired patents related to digital radio transmissions in 2013. At that time, iBiquity was not named in the suit, which appeared aimed at implementation of HD Radio.
Some of the originally named radio groups included Clear Channel, Entercom, Cumulus, Emmis, Cox, Townsquare, Radio One, Saga, and Entravision.
The action was, and is, widely regarded as an example of patent trolling. There is an inevitable comparison to the Personal Audio case against some podcasters, which was recently dismantled by the Electronic Frontier Foundation (EFF) working with the U.S. Copyright Office to revoke key patent arguments.
The auto manufacturers named in the original HD Radio case were dismissed last fall.