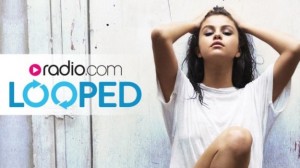 With its launch of Looped, CBS's Radio.com audio portal moves into the video space. The product is bolted into Radio.com, and is powered by Vadio, a company which provides audio-ti-video synchronization to radio stations and whose tagline is "Radio Worth Watching."
Looped is a lean-back experience meant to be consumed like a streaming version of old-school MTV. At the same time, there is interactivity — you can see previous and upcoming video on a filmstrip below the main player.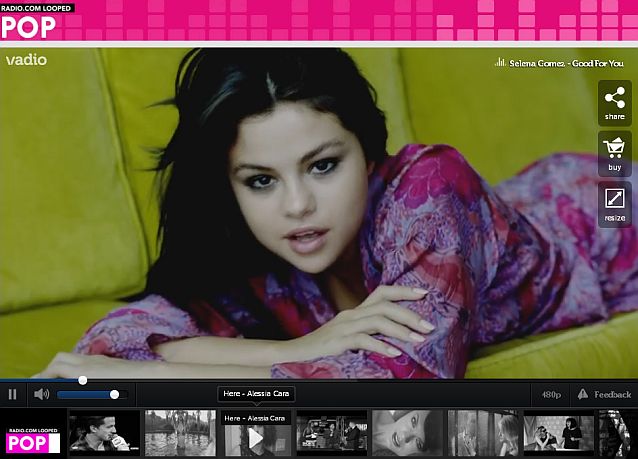 During our listening/watching, we didn't encounter any commercials, but did run into a few house ads for the Radio.com app. Good customers that we are, we took the opportunity to update our Android version of that app, and were disappointed that Looped is not in there. Also perplexed that Looped would advertise a house app which doesn't contain Looped.
Anyway, the programming is divided into three channels: Pop, Urban, and Country. The Pop channel which we tested was a hit-driven rotation of songs interspersed with interviews (Demi Lovado) and a feature called 97.1 Seconds With… (Ariana Grande).
Looped launches in the teeth of YouTube's whirlwind entrance into new video packaging with its YouTube Music and YouTube Red products. Looped is not set up for music discovery or personal playlisting, as YouTube is — true to the Radio.com premise, Looped is a watchable radio stream.