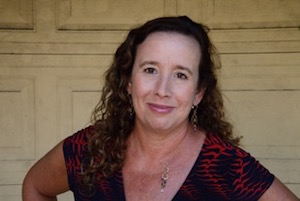 iHeartMedia has hired Dr. Michele Madansky for the role of Executive Vice President of Insights, Research and Data Analytics. Madansky will be responsible for data and research efforts spanning digital analytics, ratings and measurement, ad sales, mobile measurement, programming analysis, music research, campaign measurement/attribution, and marketing research. The work will cover iHeartMedia's broadcast radio, online, mobile, digital, and social media channels. Madansky previously ran her own research consulting firm that specialized in media and advertising.
"Through the research I have been conducting with college students over the past 5+ years, I have seen the power of radio and audio and its ability to connect with consumers across multiple platforms including in home, in cars and through their smartphones," Madansky said. "I look forward to working with iHeartMedia to help marketers continue to best leverage the emotional connections that all audiences have with audio and to measure the impact on their businesses."
Madansky is filling a role that had been held by Radha Subramanyam, who departed iHeartMedia to work at CBS. Subramanyam is now the EVP, Chief Research and Analytics Officer for CBS Television Network. She will oversee all day-to-day research operations for the CBS division.