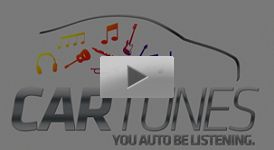 Doing some driving this weekend? The right car music can make weekend chores enjoyable.
CarTunes had us at "Long Tall Sally" (Little Richard). Feel-good, upeat, top-down tunes can evoke a cross-country jaunt even if you're just going to the store for milk. Or sitting at your desk, if your imagination is vivid enough. This is caffeine-substitute music, good for anytime you need a strong, uplifting beat.
We've been on a virtual road trip today with Springsteen, AC/DC, and a thoroughly carefree playlist that leans toward classic rock across eras. CarTunes is a Live365 station that uses the system pop-up player, and runs network audio/video ads. (Live 365 also offers a paid, ad-free experience.)
Rev it up, and happy weekend.