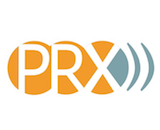 PRX, a leader in the creation, marketing, and distribution of on-demand audio, has launched Project Catapult, a training program for selected radio stations.
The project will select five stations from a pool of applicants to attend a 20-week "boot camp." At the end, each station will have created a 20-week show series. "Our goal is to get each station's attendees to learn how to produce new and unique podcasts to build their respective station's audience base, including learning how to develop digital content for this niche, attract and train diverse talent, engage audiences and find ways to monetize these new productions," said PRX CEO Kerri Hoffman.
Hoffman and her group seem to be pushing against, and trying to change, the standard terrestrial conception of podcasting as archived broadcast content. the point of the program (and, indeed, the main point of podcasting) is original content, new program brands, and freedom from the radio clock.
The training will happen at Podcast Garage, a PRX collaboration with Harvard University. The facility is equipped with production studios.
The Corporation for Public Broadcasting (CPB) is also involved in Project Catapult, and Erika Pulley-Hayes is CPB's Vice President of Radio. "We want to be where the young listeners are," she said. "Podcasting is an evolving new medium that appeals to the digitally savvy younger listeners that radio/TV needs to win back."