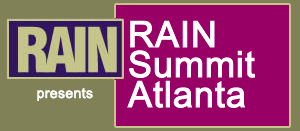 Programmatic advertising is the most important ad-tech trend of the decade, across the media landscape. In audio, awareness, demand, and platform solutions are gaining momentum. Still, understanding of programmatic is colored by confusion, conflicting definitions, and caution.
"Online Audio's Programmatic Path," a panel discussion at next week's RAIN Summit Atlanta, will being together experts from technology, the supply side, and the demand side, to deep-dive into the present and future of this key trend.

Brad Hill, VP & managing Editor of RAIN, will lead a RAIN Summit discussion among a panel of programmatic experts:
Mike O'Neil, VP, Programmatic Sales & Partnerships, Triton Digital
Dave Smith, VP, Monetization & Yield, Pandora
Cordie DePascale, SVP, Product Management & QA, Mediaocean
Manny Rodriguez, VP, Media buying Director, 22squared
RAIN Summit Atlanta is the preeminent knowledge and networking event of the online audio industry. A partner event of the NAB/RAB Radio Show, the Summit is a single-stage event taking place the day before the Radio Show starts. Key industry topics — mobile delivery, programmatic advertising, podcasting, alternate radio revenues — are examined by expert panels, mixed with special research and keynote presentations.
CLICK HERE to see the complete agenda and confirmed speakers, and to register for this vital and affordable event. Register now, during the final day of regular registration!