Podcast measurement company Podtrac released its Top 20 Podcasts ranker for September, based on unique U.S. monthly audience. As in past months, there is little change in the roster or audience.
In fact, the list is even more stable than the August instance, when only two podcasts appeared which were not in the previous month's list. Now, with the September ranker, only one podcast from August was displaced:
The Revisionist History podcast was displaced by NPR Politics.
Worth noting that at least two of the top 20 — NPR News Now and FOX News Radio 5 Minute Newscast — publish episodes every hour, for all (or most) of the 24-hour cycle. If the Podtrac ranker were based on plays (downloads and/or streams), that frequency would seriously distort the ranker. But in this reckoning based on unique audience, the deluge of episodes creates a smaller (or negligible) advantage.
Here is Podtrac's original chart: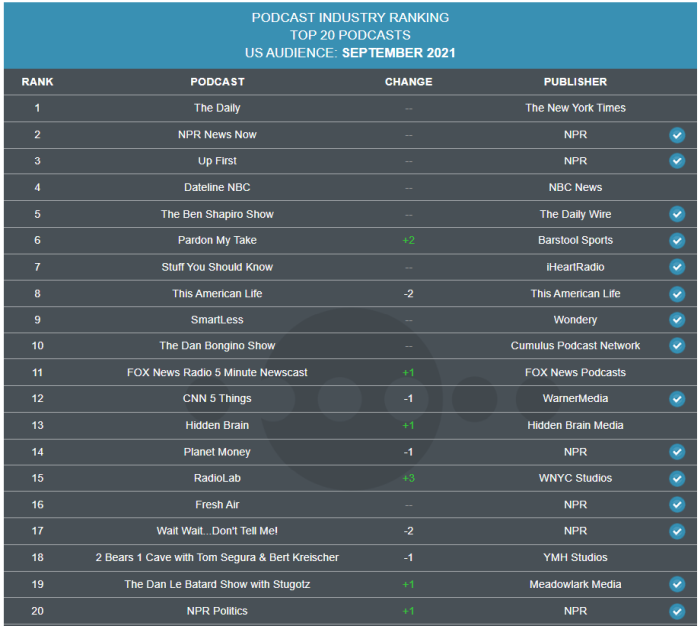 .