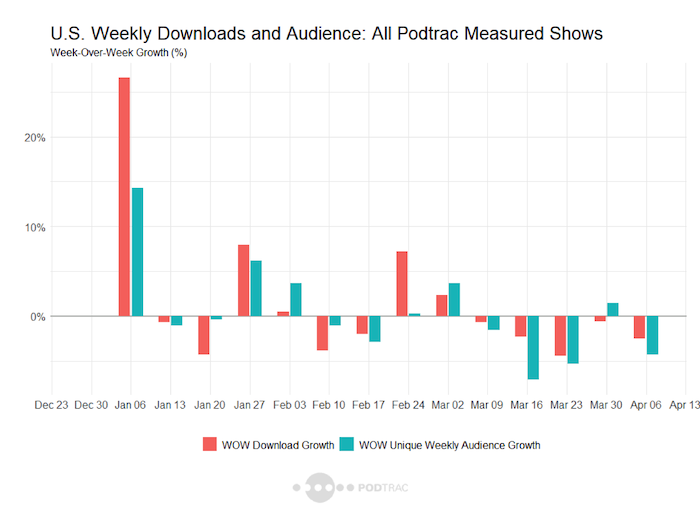 Podtrac has shared a new batch of weekly listening figures. The company found that podcast consumption continued a dip for the week of April 6-12, falling from a recent high of March 2-8.
Looking at weekly podcast download growth, last week was -3%. That's bigger than the -1% change in downloads during March 30-April 5, but less than the -4% in March 23-29.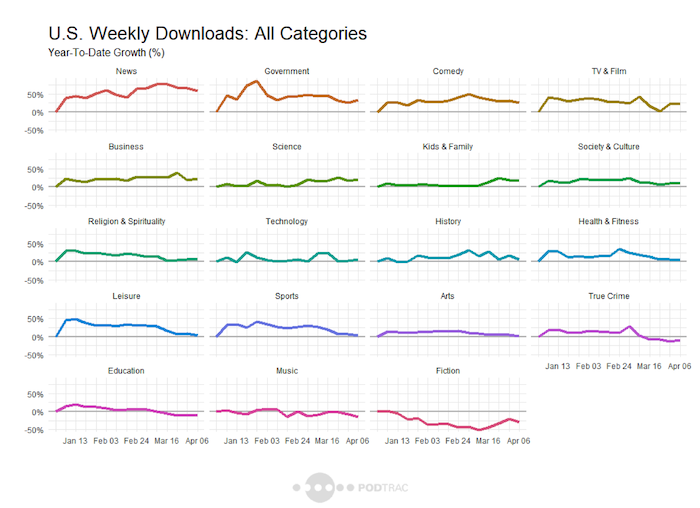 A few categories saw positive growth in weekly downloads between the first and second weeks of April. Government shows had +6%, Technology had +5%, and Science and True Crime had +4%.
The results are more stable in reviewing the download growth over the entire month. Sixteen of Podtrac's top 20 publishers for March reported flat or increased downloads from February. The results were even better for the higher-ranked publishers. Among the top ten, average U.S. monthly downloads rose 12% from February, while the top five saw an increase of 18%.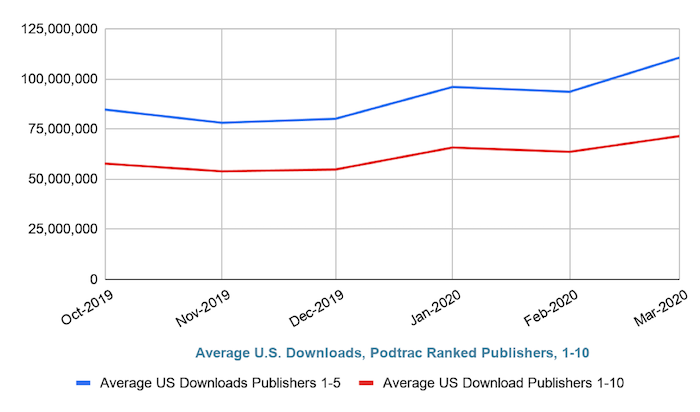 The full category breakout, plus other charts are available HERE.