Podtrac has shared a new batch of weekly listening figures, in its continued tracking of COVID-19 podcast listening.. The company found that podcast consumption continued a dip for the week of April 13-19, was mainly flat from the previous week. All weeks since March 2-8 have been down from that peak.
The year-to date numbers tell a different story, with listening 20% for listens (up 4% for audience) compared to the first week of January.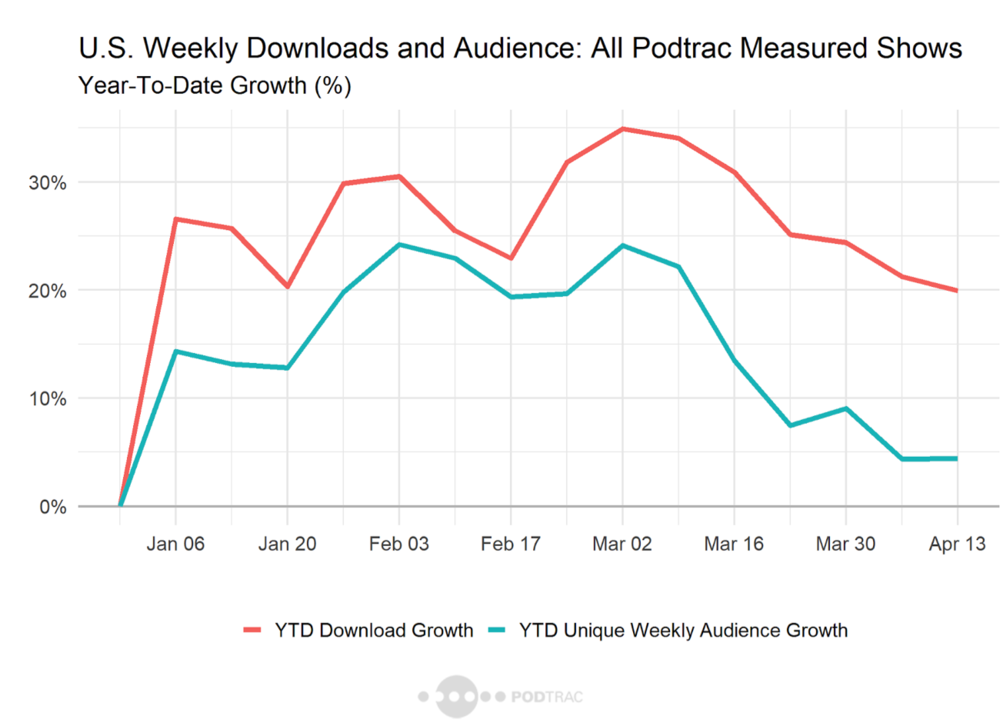 A March-over-February comparison is interesting; Podtrac says that for 16 of the 20 publishers represented in the company's monthly top-20 publisher ranking were flat or higher for the downloads metric.
Podtrac measures over a billion podcast downloads and streams each month.
Unsurprisingly, the News category leads the pack in weekly download growth from the first week of January. Here are the top five categories in that metric, four of the five showing a week-over-week decline: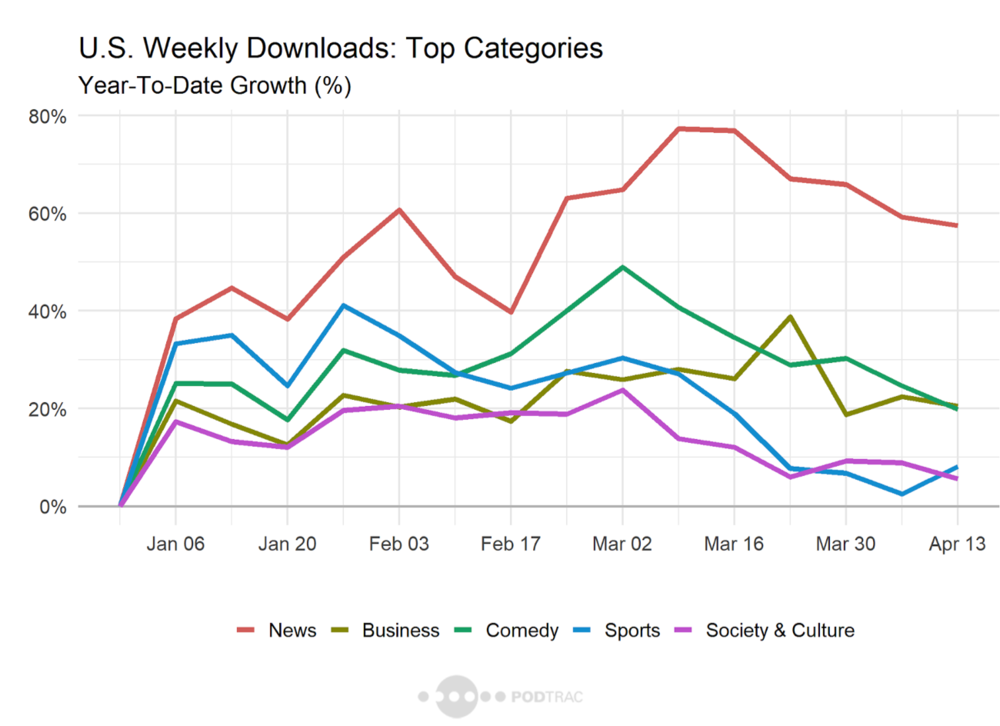 The full category breakout, plus other charts are available HERE.