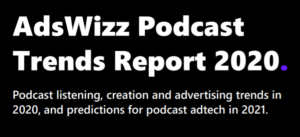 This morning AdsWizz unleashed its Podcast Trends Report 2020, a combined metrics-plus-survey piece of work that seeks to illuminate how podcast industry metrics are trending, and what podcasters and agency buyers think of it all. (The report includes a pitch for the Simplecast podcast hosting platform — and, more comprehensively, for the Simplecast/Adswizz synergy for hosting plus monetization, all under the umbrella of parent company Sirius XM.)
Overall, the report is (predictably) bullish: "All signs are pointing to podcasts playing a bigger part in the overall audio buying ecosystem."
The report methodology involved data collection from the AdsWizz universe of audio publishers using the company's tools. Additionally, AdsWizz conducted surveys of podcasters, advertisers, and other audio publishers. All of the survey fieldwork was conducted in November and December.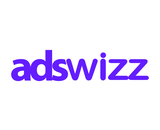 AdsWizz addresses the worry that a theoretical podcast bubble might soon burst, arguing that podcast creation grew dramatically in Q2 of 2020. We have seen similar accounting elsewhere, and it is feasibly attributed to quarantined individuals hopping over podcasting's low barrier to entry as a new hobby or avocation. (Also, we are not certain that "podcast bubble" pertains to sheer creative volume as much as to realistic pursuit of money-making.) As one report headline notes: "Staying home may mean more free time to invest in creative endeavors." And one good-news Covid stat for existing podcasters is this: 65% percent of creators found more listeners.
Interestingly, AdsWizz asked podcasters about their KPIs (key performance indicators) in the realm of podcast metrics. It's a fascinating question because most podcast ranking charts focus on two key measurements: number of downloads, and size of audience. Which is more important to podcasters? The clear winner according to AdsWizz's survey work is … Downloads, at 54%. Unique listeners is a more important gauge for 34%. Another eight percent look first at completion rate — there is a certain acuity in that focus.
One natural outcome of increased podcast production is a larger spread of ad inventory, and AdsWizz pinpoints that metric as a 51% gain from January.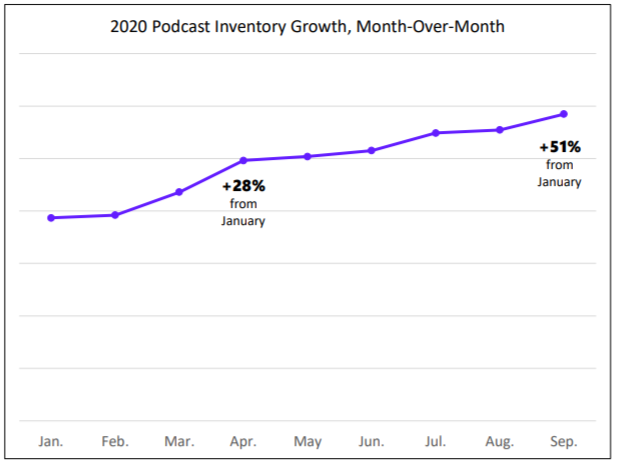 "Podcasts have become part of the ebb and flow of daily life," the report states in a header. AdsWizz studied shifts in peak listening hours as the pandemic disrupted pre-Covid routines. "It would seem podcasting is no longer appointment listening and is instead part of the ebb and flow of daily life," the examination concludes.
Correspondingly, ad impressions experienced double-digit gains during 2020, up 81% from January. AdsWizz notes a trend: end-of-quarter bursts of buying in what the report calls a "using it or losing it" approach to marketing budgets. "So, podcasters, get ready to see fresh waves of demand at the end of each quarter," advises the report.
What is podcasting's share of digital audio advertising buys? A healthy 19%, according to AdsWizz.
We've covered a few key points in this thick report; there is much more. The whole thing is freely available, HERE.
.