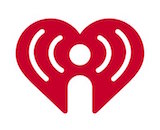 iHeartMedia shared its financial results from the fourth quarter and full fiscal year of 2019.
For all of 2019, revenue increased 2% to $3.68 billion. The total included 32.2% growth in digital revenue, which got a boost from iHeart's efforts in podcasting. Broadcast revenue fell 1.4%, and audio & media services revenue dropped 10.4%.
In the fourth quarter, iHeartMedia had flat revenue of nearly $1.03 billion. The different business segments posted similar changes to those in the full-year results. Digital was the big driver with 33.6% revenue growth, while broadcast revenue decreased 2.7% and audio & media services fell 19.9%.
The company noted that its direct operating expenses grew in the year due to its acquisitions of Stuff Media and Jelli. The quarterly operating expenses also grew from increases in music license fees.
"Our financial performance in 2019 was underpinned by the reach and resilience of our traditional business, profitable growth in our other platforms including our Digital businesses and proactive improvement of our capital structure," President, COO and CFO Rich Bressler said. "Through our innovation and thought leadership in areas like podcasting and our SmartAudio suite of targeting, analysis and attribution services for advertisers, we are at the forefront of driving the audio revolution. We will continue to work to build long-term shareholder value by maximizing our Free Cash Flow and de-leveraging our balance sheet."