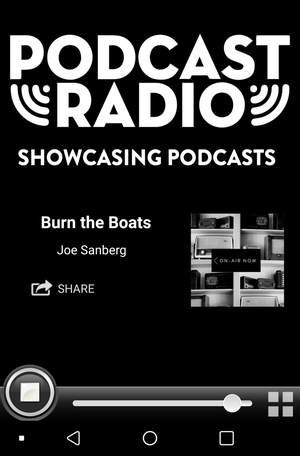 Podcast Radio, the all-digital, all-podcast radio station heard in London, Surrey, Manchester, and Glasgow, has partnered with Curiouscast, the Canadian podcast network and part of the Corus Entertainment Network. A selection of Curiouscast episodes will be inserted  into Podcast Radio's rotation.
Podcast Radio was introduced at RAIN Summit Europe and launched on DAB+ in London in 2019. It is a full-on, 24/7 podcast radio station hosted by "podjocks" — a staff that includes radio veteran Gene Baxter.
Curiouscast is the network home to shows well known beyond the Canadian marketplace, including The Ongoing History of New Music (hosted by RAIN Predictions contributor Alan Cross), Crime Beat, and Nothing Much Happens. Curiouscast launched in 2018.
"Curiouscast produces some fantastic high-quality podcasts and we're excited to provide them with a showcase and an opportunity for UK radio listeners to hear their content," said Podcast Radio's CEO Gerry Edwards.
By the way, RAIN readers in the U.S. might not know — notwithstanding our enthusiastic coverage of Podcast Radio — that they can listen in the U.S. via the Podcast Radio app on iOS or Android. No glitches in our testing; the app is minimalist — one screen with a play button. Currently playing as of this post: Clear + Vivid, Alan Alda's podcast.