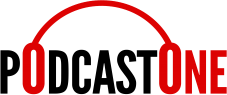 Podcast producer, ad-repping company, and listening platform Podcast One issued a takedown demand to podcast listening app Stitcher, calling for the removal of Podcast One programs from the Stitcher platform. The programs in question are ones in which Podcast One has exclusive ownership (they are company-produced programs) or exclusively represents to advertisers.
In a call with RAIN News, Podcast One founder Norm Pattiz said that one or both of those exclusives apply to an estimated 90% of the company catalog.
Stitcher is a market-leading podcast app that was recently acquired by global music service Deezer.
A press release from Podcast One says, "Following reasonable efforts to settle the issue amicably, Stitcher continues to sell and distribute programming without the proper rights."
We asked Norm Pattiz whether there had been any movement in the situation since to PR punch. "[Stitcher] stated that they took down the programs — that's not entirely true. They took down some programs; not others. We requested an accounting of any revenue they may have generated from those programs, since they don't have a right to do that, and that has not been forthcoming. But they said they look forward to an amicable solution that would bring our programming to Deezer consumers." 
"We're not going to let Deezer or anyone else to appropriate our programming because they have the technology to do it." –Norm Pattiz, Podcast One founder.
Pattiz noted that the only outside platform which carries Podcast One shows is iTunes. "By permission," he emphasized.
Historically, podcasts have been distributed over many platforms, with producers seeking listeners anywhere and everywhere. Nobody enjoyed much success before the current podcast resurgence, and limiting distribution was not a sensible strategy. Podcast One's assertion of distribution control might signal, as much as anything, the maturity of podcasting as a content category. We asked Norm Pattiz whether he regarded the Stitcher situation an indicator of Podcast One's success, and a general coming-of-age.
"Absolutely," Pattiz said. "In the past, nobody really cared because nobody was making any money. I think it is a validation. Not only is Podcast One doing well. There's a lot more attention on the podcasting space. Look at all the press given to podcasting in the last two months. It's all about podcasting breaking through."
What's next with Deezer-owned Stitcher? "I think we're going to be fine. Deezer is anxious to work out some kind of arrangement. We're open to that. We're going to continue protecting our rights."