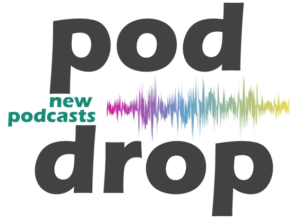 Pod Drop features new and returning podcasts. Today, great music from a legend, great fiction starring kids, and a harrowing true story of governmental abduction.
---
Up All Night with Prince
(The Current, The Prince Estate)
Up All Nite With Prince is a new documentary from The Current! Host Andrea Swensson will explore Prince's prolific and reflective period of 2001 and 2002, the era when he launched his trailblazing NPG Music Club, released The Rainbow Children, One Nite Alone…, and put out a collection of live recordings from the One Nite Alone Tour. This podcast is a limited two-episode series produced by The Current from Minnesota Puboc Radio, with support of The Prince Estate. Great music and documentary coverage features numerous celebrity musicians sharing personal memories and insights.
trailer:
Borrasca
(QCODE)
This spooky (and not safe for kids uner 13) fiction podcast stars, and is produced by Cole Sprouse, a young actor who stars as Jughead in Riverdale, and has been a Disney Channel star. Here's the setup: Sam Walker moves to the town of Drisking, Missouri one summer and quickly befriends two other kids, Kyle and Kimber. When Sam's sister, Whitney, disappears a few months later, he passes five lonely years wondering what happened to her. When more people start disappearing suddenly, the three take it upon themselves to find out what's happening to all the disappearing people and what connection the disappearances hold with the mountain outside of town. this show is exceptionally well produced and acted, even by stasndasrds of the quickly maturing Podcast Fiction category.
trailer:
Hope in Darkness – The Josh Holt Story
(Wondery, KSL Podcasts)
This harrowing documentary tells the story of Josh Holt and his Venezuelan wife Thamy, who were abducted from their home by the Venezuelan government and impronised for two years. It's a 12-part series covering the tireless efforts of their families working to get them home and the inspiring ways they coped while incarcerated. Josh Holt himself co-hosts.
trailer: