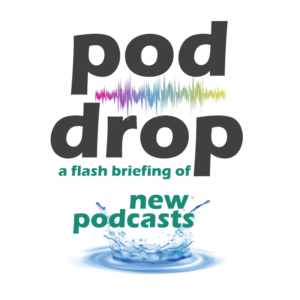 Pod Drop features new and returning podcasts. Today — A guru who's also a convicted felon; a series about addiction; and unusual stories tracked down by CNN.
---
Guru: The Dark Side of Enlightenment
(Wondery)
This is an investigative series about James Arthur Ray, a self-help entrepreneur who operated a "Spiritual Warrior" retreat in 2009, featuring sweat lodges. Three attendees died after the event, and Ray was convicted of negligent homicide for all three deaths. This documentary walks through the saga and courtroom trials. Hosted by Matt Stroud.
[APPLE]
trailer:
American Rehab
(The Center for Investigative Reporting/Reveal)
This podcast is part of the  Reveal project produced by The Center for Investigative Reporting. It is located in the Peabody-winning Reveal feed. The show is hosted by Al Letson and partners with reporters and newsrooms around the world, including The Washington Post, ProPublica, APM, The Marshall Project and The Investigative Fund. PRX is involved in this show.
[APPLE]
excerpt (no trailer):
Great Big Story
(CNN)
Producer CNN describes Great Big Story like this: "A podcast about the delightful, the surprising, and the untold true stories all around us." The first episode is the story of Kryptos, a piece of encryption code which has never been cracked … yet. Episode two is called "The Most Sampled Loop in Music History." — (hint: it's a  drum solo). Episodes are under 20 minutes, hosted by Drew Beebe.
[APPLE]
trailer:
.