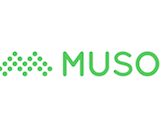 Muso, a piracy tracking startup, has raised £3.5 million. The move is an extension of a Series A round worth £2.5 million with Harwell Capital in 2017. In addition to reports and data on piracy, Muso's technology works to remove unlicensed digital content. Over 2018, it tracked 190 billion visits to piracy sites. The new financing will support expansions of Muso's sales and marketing efforts. It will also grow the company's footholds in digital media, gaming, and live broadcasting.
"Harwell has been a hugely supportive investment partner, who provide far more than cash alone to the company," said Muso CEO and Co-Founder Andy Chatterley. "They understand our vision and objectives and bring significant advice and acumen to ensure we can execute on our continued growth plans in a most exciting market."
"Since Harwell Capital's first investment round nearly 2 years ago, Andy and the team have delivered significant value to existing and new clients including global leading corporate businesses and trade bodies, transformed the Board to include high-profile growth stage veterans, and expanded the product range and application to significantly ratchet their addressable market," said Daniel O'Brien, managing director at Harwell Capital. "We remain supportive backers."
Muso's most recent report found that piracy websites did less overall traffic last year. Music piracy visits specifically were cut in half between 2017 and 2018.