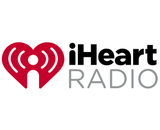 From iHeartRadio we receive a notice that Paris Hilton is at the center of a new podcast production, Trapped In Treatment. It will launch in 2022, and is a combined effort of the celebrity with four media companies: iHeartMedia, London Audio (a division of 11:11 Media), Warner Bros., Unscripted Television, and Telepictures.
It's a documentary podcast series that will examine and reveal the dark secrets and controversial practices of what the press announcement calls the "troubled teen industry." The first season will focus on the Provo Canyon School, a target of abuse accusations from its opening. Hilton attended the school.
"For 20 years, I lived silently with the memories, and the trauma, from my experience at Provo Canyon School," said Hilton. "This past year, thousands of survivors like me have shared their stories, helping to bring into public view what so many of us have locked up. Provo Canyon School will not be able to hide behind the abuse they've caused survivors any longer. I am so proud to be producing Trapped in Treatment and can't wait to take you on this audio journey."
Trapped In Treatment marks iHeartMedia's second podcast with Paris Hilton and London Audio. Trapped In Treatment will be distributed by the iHeartPodcast Network and will be available on iHeartRadio and everywhere else.
.