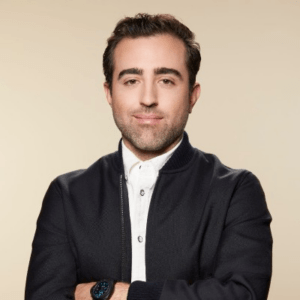 Max Cutler, founder of the Parcast production and podcast content group, and Spotify VP, is leaving Spotify, according to unnamed sources who spoke to Bloomberg News. This high-profile comes a month after Dawn Ostroff exited in a sweeping workforce reduction; she was head of Spotify podcast business development and generally considered the muscle behind Spotify's podcast acquisitions.
Cutler was an influential force also; he oversaw the build-out of Spotify's major podcast creators like Joe Rogan, Emma Chamberlain and Alex Cooper.
The news appears to be part of Spotify's 2023 efficiency strategy, announced in the company's Q4 earnings report (see RAIN here). In that pivotal presentation, Daniel Ek articulated his recognition that previous investments created a drag on the company's financials, and portrayed 2023 as a year of compensating efficiency.
---