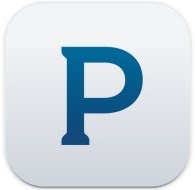 This morning Pandora released its monthly Audience Metrics bulletin, showing across-the-board growth in the company's key indicators.
Pandora's reported listening hours grew to 1.36-billion, an 18% year-over-year gain from September 2012 (1.15B). Month over month, listening time marginally improved from 1.35-billion hours in Pandora's August report.
For September, Pandora claims 72.7-million active listeners, a year-over-year increase of 25% (58.3M in September 2012, and 72.1M in August). Some observers regard September as the start of a crucial period of metrics comparisons with iTunes Radio, which claimed 11-million users in its first week. iTunes Radio and Pandora operated concurrently for 13 days in September. Although much was made of the 11-million number, it is too early in the life cycle of iTunes Radio to delineate "active" listeners — users who return to the service. September, by itself, does not tell much of a story, but it is a reasonable bet that P stock would not have jumped today (+6.3% as of this writing) if Pandora's active listeners metric had gone down. For one month's report at least, the launch of iTunes Radio does not seem to have had a discouraging impact on Pandora.
Finally, Pandora reports a 7.77% share of total U.S. radio listening for September, a 6.53% lift from a year ago. (August share was reported at 7.46%.) That particular metric has come under scrutiny and criticism recently, by Clear Channel CEO Bob Pittman (here) and Entercom CEO David Field at the recent RAIN Summit Orlando (audio here; coverage here). Pandora's monthly reports do not disclose methodology or underlying data, but RAIN spoke with a Pandora spokesperson about the share-of-listening statistic, and received this response:
"Pandora arrives at this calculation using data from Triton Digital, Arbitron and the U.S. Census. The estimated total hours include satellite radio. There is no one group that measures total radio metrics. We welcome all third-party research from a variety of established partners, including Triton Digital, Edison Research, The Media Audit, comScore and Nielsen. Ultimately, we would like to see all radio measured side-by-side."